Managing International Business Strategies
7.5 hp
Would you like to run your own multinational company (MNC)? The course "Managing International Business Strategies" teaches several managerial disciplines such as marketing, strategy, managerial finance, management and production in a practical way. It also gives a comprehensive view of international business and challenges you to make all the decisions. The course uses a holistic international business simulation with focus on learning by doing. The dynamic industrial market is created by the companies when selling, buying and licensing to each other. This is an essential part of the simulation. Long term relationships and networks are crucial in industrial markets and thus communication and negotiation skills are very important. The industrial markets' relation to consumer markets is also a part of the simulation. Eight to ten MNCs operate for ten quarters in the computer industry either by making, selling or subcontracting microchips and/or PCs to each other. Customers and manufacturing units may be located in three culturally different markets; US, EU and Brazil. In each quarter the firms get a company report (including financial statements), an industry trade journal describing industry conditions and general feedback on their previous quarter. Teams consisting of two to three members are formed with the aim to be as multi-culturally as possible. Individual members are able to specialize on certain managerial tasks. The course also includes written assignments (e.g. business plans) and two individual quizzes. Running your MNC successfully requires a lot of intensive team work outside the lectures and decision quarters.
Contact information: Olavi Uusitalo, Ph.D, MBA Visiting Lecturer Linnaeus University Summer Academy Phone +358 400 872380 Email: olavi.uusitalo@lnu.se
This course is offered within the framework of Linnaeus University Summer Academy, please read more here: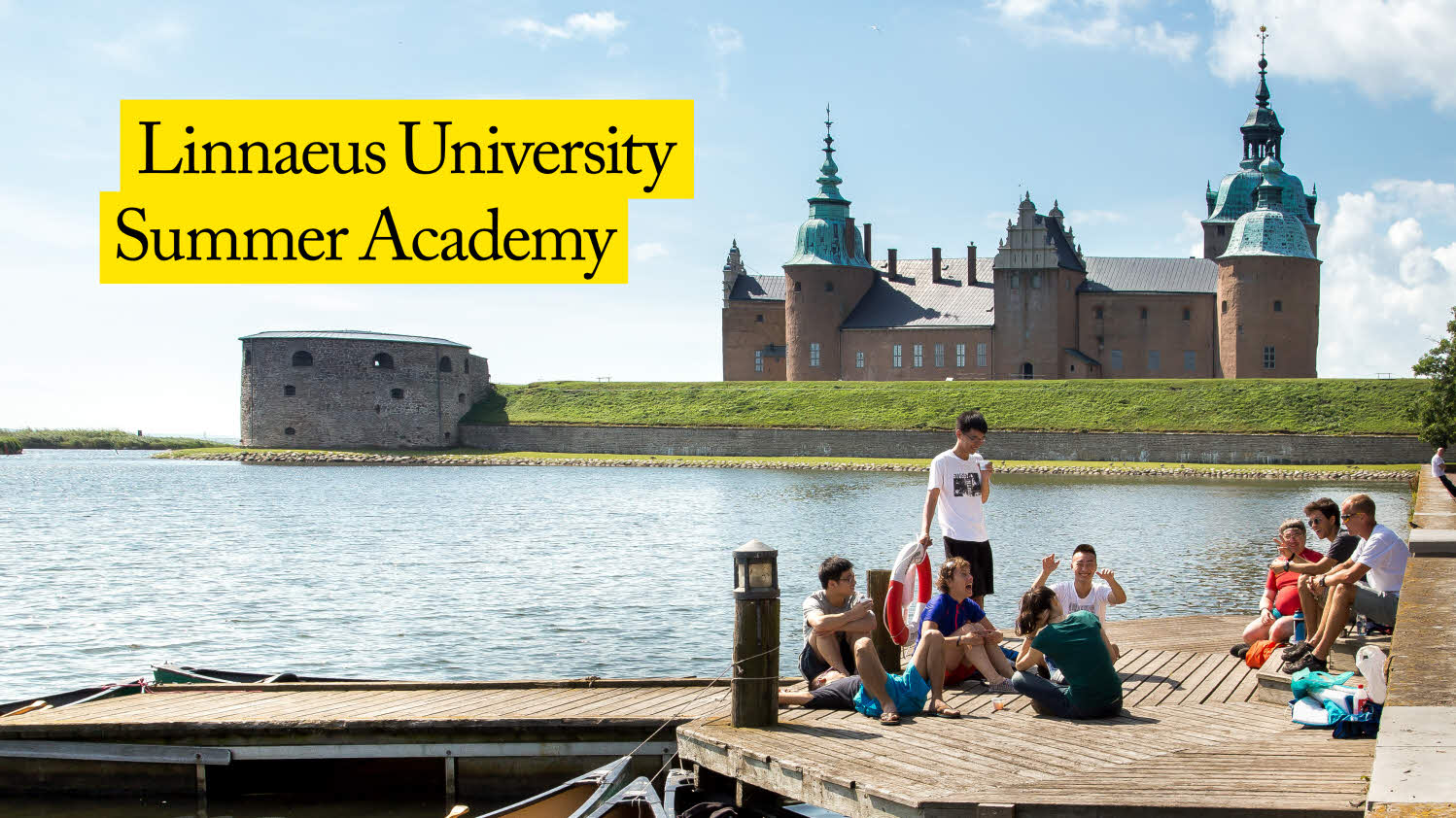 Kalmar
The city of Kalmar is situated on the southeast coast of Sweden. Kalmar is a beautiful city with 65,000 inhabitants and a long history dating back to the Middle Ages, with many cosy neighbourhoods and great charm. The lush green areas surrounding Kalmar Castle and the city park are many students' favourite.
The proximity to the ocean and the island of Öland has left its mark on the city and there are many long pedestrian paths along the coast. It is never far to anything in Kalmar and most places can be reached in just 5-10 minutes' walk – the university, the ocean, the gym, or the city centre, Kvarnholmen.
In Kalmar the university buildings and student accommodations are spread throughout the town and are well integrated with the historical surroundings – making students feel part of the town.