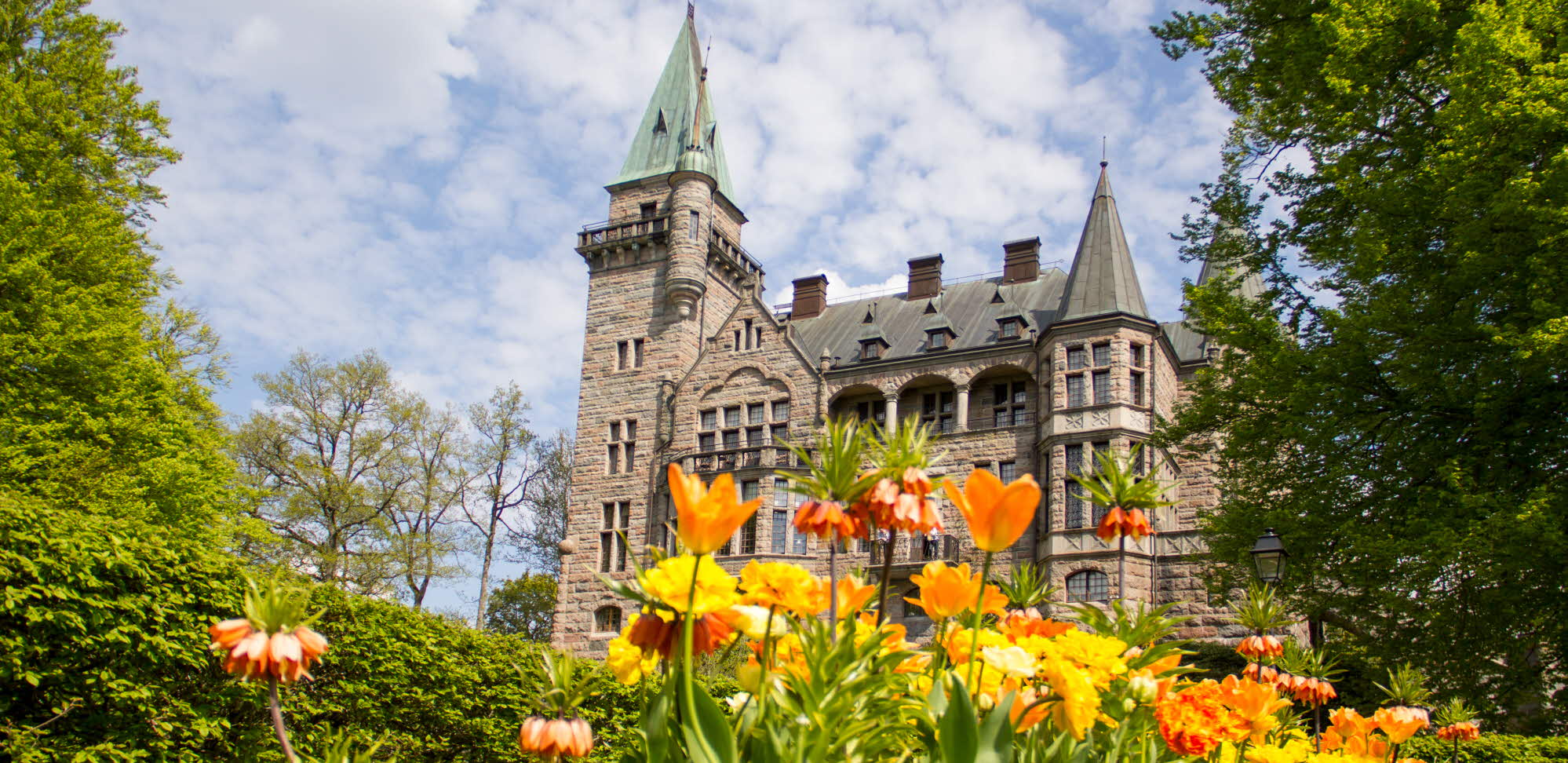 Towards Ultimate Quantum Theory (UQT)
International conference devoted to quantum theory, experiment and technology at Linnaeus University in Växjö, June 11-14, 2018. Arrival June 10, departure June 15.
The conference Towards Ultimate Quantum Theory (UQT) is arranged by International Centre for Mathematical Modelling in physics, engineering and cognitive sciences (ICMM) at Linnaeus University in Växjö, Sweden. This is the 19th Växjö conference devoted to quantum foundations and applications of quantum theory, especially quantum information and probability. It is devoted to quantum foundations (including philosophical issues), experiment, and recently developed quantum technologies (with emphasize of their foundational aspects).
In spite of its tremendous success (both theoretical and experimental), the present quantum theory cannot be considered as the ultimate theory of micro-phenomena. It suffers of a variety of fundamental problems. Quantum mechanics is a nonrelativistic theory and its relativistic generalization, quantum field theory, suffers of divergences. But, of course, the biggest black cloud on the quantum sky is the impossibility to unify presently existing quantum theory with general relativity. The conference will be devoted to searching of new ways to creation of the ultimate quantum theory. However, since this project can take very long time (and even it may happen that is would be never finished), the conference also covers all traditional foundational topics: interpretations, mathematical apparatus, experiment, philosophy.
The conference is supported by the Department of Mathematics at Linnaeus University and the EU project QUARTZ.
Organizing committee
H. Atmanspacher (Collegium Helveticum - ETH Zürich, Switzerland)
A. de Barros (San Francisco State University, USA)
G.M. D'Ariano (University of Pavia, Italy)
B. Hiesmayr (University of Vienna, Austria)
G. Jaeger (Boston University, USA)
A. Khrennikov (Linnaeus University, Växjö, Sweden)
M. Manko (Lebedev Physical Institute, Moscow, Russia)
P. Pylkkänen (University of Helsinki, Finland and University of Skövde, Sweden)
H. Rauch (Atom Institute, Vienne, Austria)
Y. Shikano (The University of Tokyo, Japan)
G. Weihs (University of Innsbruck, Austria)
Local organizing committee
Andrei Khrennikov, Linnaeus University, Växjö, Sweden
e-mail: andrei.khrennikov@lnu.se (with subject Växjö17)
Conference fee and registration
All participants, including invited speakers, are requested to pay the conference fee. Because the conference budget is created by conference fees only, all participants are kindly requested to pay the conference fee at their earliest convenience.
Registration
Register for UQT via this link.
Last day to register: April 20, 2018
Time and place
The conference will take place at the campus of Linnaeus University in Växjö during the period June 11-14, 2017 (arrival June 10, departure June 15). The last conference day will be the intensive conference day, with a planned ending at 18.30.